Several weeks now into the season I have learned that some are using very old versions of Internet Explorer. By very old, I mean they were discontinued years ago and are vulnerable to the many risks of being online. These old browsers are limited, lack security, and are difficult to program for.
The Ladies Straight Shooters website will now NOT ALLOW these old versions of Internet Explorer. While this may seem like a pain, it is a necessary evil. Anyone still using IE v7 (or earlier versions) no longer receives any type of support from Microsoft, so there can be security breaches, Viruses, Phishing, Trojans, and Malware. Add to this, these old browsers may at times not understand all of the programming used in the website and may not save a golfer's schedule choices when they click the save button. This can cause problems for you ladies when scheduling, and problems for the league scheduler.
How Do I Update Internet Explorer?
http://pcsupport.about.com/od/browsers/f/update-internet-explorer.htm
Trouble upgrading? Why not try a better browser? Read below.
---
Alternative #1 – Google Chrome
My preferred browser is Google Chrome. It is fast, secure, and always up-to-date as it updates itself, unlike IE which you have to download, install, and update.
To download and install Google Chrome click the logo below or click here: https://www.google.com/intl/en/chrome/browser/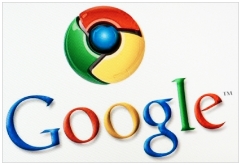 ---
Alternative #2 – Mozilla Firefox
My second choice is Mozilla Firefox. This was my choice before Google Chrome came along.
To download and install Mozilla Firefox click the logo below or click here: http://www.mozilla.org/en-US/firefox/new/